Is Lucas Parker Gay – Or Just A Fit And Furry Straight Muscle Bear?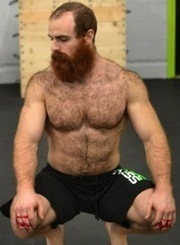 Bear Bait Link Bait from: BeefPieBear's Big Hairy and Beefy Muscle Bear and Gay Fitness Blog : Weight-Training and Body Building Tips For Fit, Muscular Bear Hairy Men
BeefPieBear's insight:
The price of fame is often speculation about who and what you are – whether you're a muscian, artist, entertainer, actor, politician or sports celebrity. The Gay Bear community is naturally all enamored with that furry bearded Bear man of Reebok's CrossFit Games. But Gay or Straight – Lucas Parker is an incredible athelete regardless.
See on www.beefpiebear.com